Photopic sensitivity of pigs
Pigs have a different spectral sensitivity for visual perception compared to humans. pacelum lighting solutions address these differences and provide a solution ideally adapted to the animal.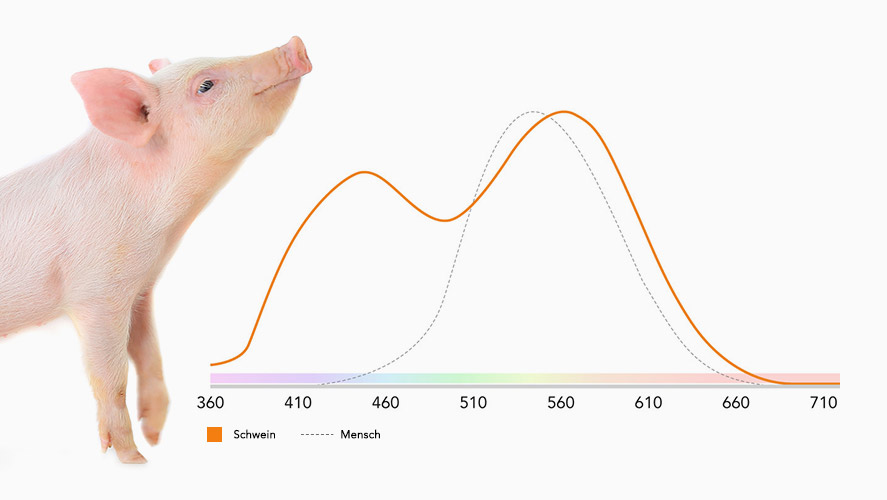 Optimum light conditions in the stall influence the well-being of pigs.
In addition to visual perception, lighting has a biological effect on the animals. It affects the "inner clock", metabolism, fertility as well as growth and the stress level.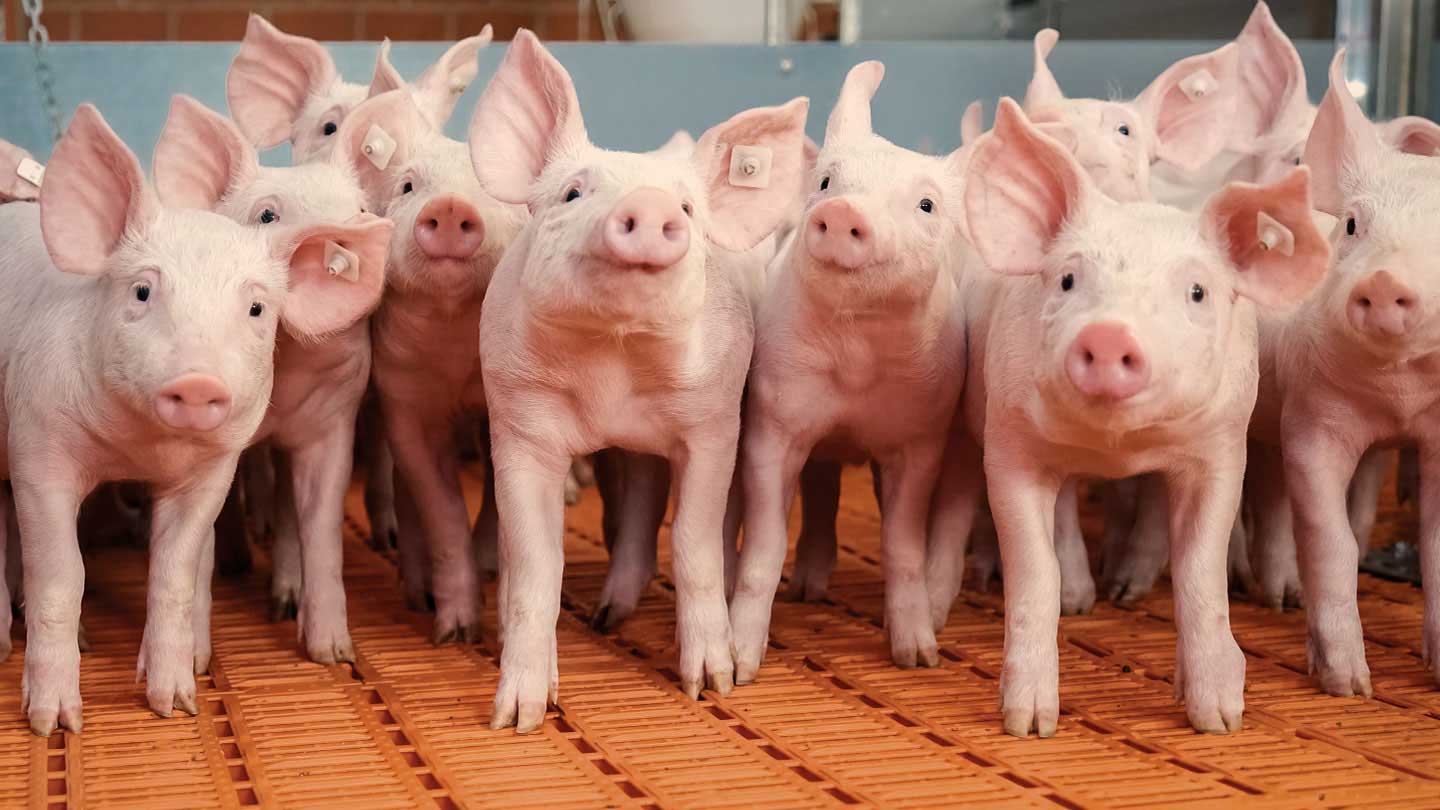 Animal-friendly lighting has a significant influence on the development of the animals. Depending on the life cycle, artificial lighting can have a positive impact on the animals and thus promote their welfare and growth. The "inner clock" of the animals can be supported by specific spectral components in the light. In combination with a light management system, the effect of light can support the daily night-day rhythm and reduce stress levels.
Pigs have a very low eye sensitivity for red spectral components. For this reason red light is particularly suitable as night lighting and the stall can be entered and inspected without disturbing the animals.
For you as a farmer, this means high yield rates due to growth promotion via optimised feed conversion and reduced medication. Robust and highly efficient LED luminaires also save energy costs and maintenance costs.
Highlights
Controllability enables integration of intelligent light management systems
Night light and twilight sequences are possible
Various light distributions available
Very efficient LED modules with high energy saving potential
Robust design (IP65 / IK10) and long service life (100,000h)
Spectra
Pig-Light: Spectrum optimised for eye sensitivity and biological effectiveness
Pig-Sunlight – white2red: Pig-Light with additional red channel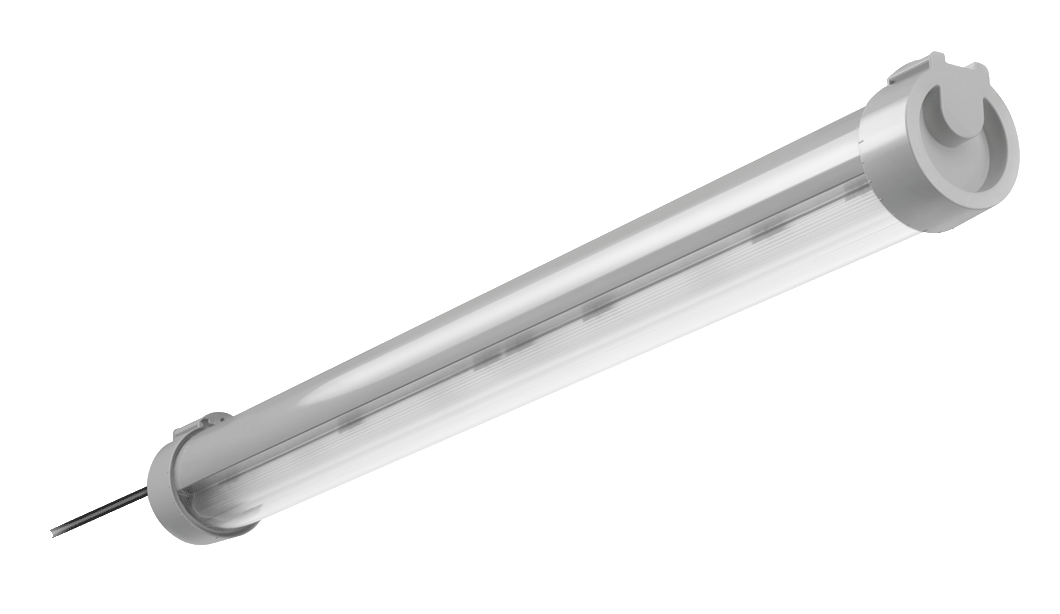 Highlights
spectrum optimised for eye sensitivity and biological effectiveness
Controllability enables integration of intelligent light management systems
Night light and twilight sequences are possible
Very efficient LED modules with high energy saving potential
Robust design (IP66/IK03) and long service life (50,000h)
Optimised for price sensitive applications